XXX Hillbilly Fuck-O-Rama
Three whole classic films featuring horny hillbillies shooting their loads when they're not shooting possums. Moonshine Girls from 1974 stars Bobby Astyr, Linda Lovemore and Marc Stevens. Federal agents attempt to dry up Elbow Bend, Kentucky's flow of moonshine. Three cuddly maidens use their country charms to dry up the feds! Daisy Mae, Ozark Virgin was made in 1975. Pigtailed hillbilly teens do their best to get knocked up down on the farm. In Georgia Peach a naïve blonde Georgian teen is used and abused in the big city.
PRODUCERS OF THE TITLE ASSERT ALL MODELS ARE OVER 18
Stars:
Also Starring:
Linda Lovemore | Bobby Astyr | Marc Stevens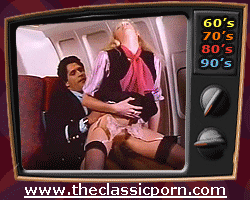 Do you remember names like Candy Samples, Ginger Lynn and John Holmes? Do you yearn for simpler times when porn had a storyline and pussy had hair? Do Linda Lovelace and Hypatia Lee do it for you in ways that the new gals of porn will never be able to? If so, then I think that you should check out TheClassicPorn. So far, they have something like 4,416 scenes of classic fucking that will bring you back to those crazy '80s. Many of the videos have great-quality playback, but you'll also get a lot of lower-quality ones, especially considering when some of this porn was produced. You also get something like 200 pic sets. Updates come daily on the site, so there are always new films to see.