What Kept Grandpa Up
What Kept Grandpa Up
Year:
Studio: Historic Erotica
Starring:
Length: 46 mins.
Genre: Classic, Mature
Once again, Historic Erotica digs deeply into its dusty vaults to come up with yet another entertaining and unusual edition of its vintage "Grandpa" smoker series, What Kept Grandpa Up? These are the oldest stag films we could find, going all the way back to the mid 1930's as a lucky mustachioed gent gets serviced by two wantonly willing women, followed by an exciting game of strip poker, 1940's style, and then a girl-girl encounter which erupts into an orgiastic threesome as they're joined by an abundantly endowed stud. It's in classic black and white, the performers are truly the first "amateur" talent ever to do the wild thing on camera, and you'll be shocked and amazed by just how far Grandpa and Grandma were willing to go to achieve gratification. It's saucy, sexsational and it's What Kept Grandpa Up!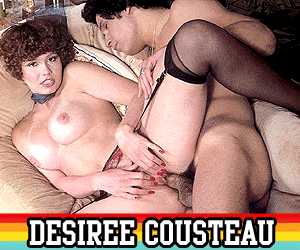 DVD quality, full length and sound. You won't find these rare items in stores!