The Budding of Brie (Arrow)
A young waitress experiences a meteoric rise to stardom in the Hollywood of the 1950's. We follow Brie as she makes her climb through agents and big-time stars, all the way to the top. Her incredible rise all comes together in a stunning awards ceremony that puts her witty and erotic life into focus!
Stars:
Paul Thomas
Also Starring:
Hillary Summers | Kandi Barbour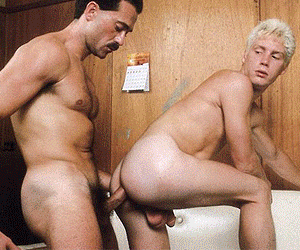 The movies are split into a series of scenes, usually about 13 minutes in length, and can be downloaded or streamed in an YouTube-level embedded flash player. The clips come in the MPEG and Flash format. They have a of decent resolution size, with dimensions of 640×480 and a bit-rate of over 2800. Downloads were super-fast, too, topping out at just under 1-meg-per-second.