Terri Hall
Date of birth: 25 January 1953
Alternate Names: Terrie Hall , Terry Hall , National Velvet .
Bio: Porn Star Terri Hall is without a doubt one of the most sensual porn starlets ever, a woman whose evocative facial expressions and lithe, athletic body made for an alluring combination that couldn't be beat. Terri Hall starred in quite a few hardcore features during the 1970's, and ranks as one of the decade's biggest stars. Terri Hall's blonde-haired good looks and top-notch acting skills got her lots of lead roles during a time in the business when plot and characterization were as important as sexual heat. And Terri Hall topped it all off with a lithe and lovely body that was honed by years of professional ballet training.
Terri Hall was at her best in flicks that brought out the nasty girl that lurked just below the surface. Her lead role in 1976's 'Farewell Scarlett' is a prime example, chock full of overheated sexing that stills never leads Terri Hall out of character for an instant. One of her best performances ever can be found in the early S and M epic 'The Story Of Joanna,' where she convincingly plays a woman drawn to the darker side of her sexuality, a woman deep in the clutches of lust who has to work out her sexual demons through kinky, white-hot sex.
Terri Hall's best work can be found in 1975's 'Suzie's Take-Out Service,' where she heats up three separate sex scenes without missing a beat. She retired from the industry in 1977 as one of its top stars, but somehow time has not been kind to her memory. Terri Hall has been passed over in fans' memories by the likes of Marilyn Chambers and Annette Haven, but Terri Hall was every bit as wonderfully sexy as any woman in 70's hardcore.

All films with Terri Hall here



Filmography:
1. The Annie Sprinkle Box Set: 4 Pack N/A
2. Anal Assault N/A
3. The Story Of Joanna (1975)
4. Taking Of Christina (1975)
5. Alice in Wonderland (1976)
6. Erotic Dr. Jekyll (1976)
7. Terri's Revenge (1976)
8. The Opening of Misty Beethoven (1976)
9. Rollerbabies (1976)
10. Ecstasy In Blue (1976)
11. Honeymooners (1976)
12. Lustful Feelings (1977)
13. The Devil Inside Her (1977)
14. Unwilling Lovers (1977)
15. Odyssey (1977)
16. Sex Slaves Of Satan 2 (1995)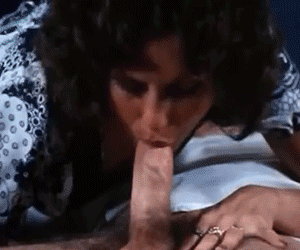 The site is adding new content on a daily basis right now, so there's always something new to see. Also, instead of scenes from videos, they are adding full-length DVDs to enjoy, which is obviously a welcome change. The content is nonexclusive, but it is a great collection nonetheless.