Sweet Surrender
Sweet Surrender
Year:
Studio: VCX
Starring: Samantha Fox , Merle Michaels , Veri Knotty , Clea Carson , David Morris
Length:
Genre: Classic
"A Must See for Fans of the Sultry Samantha Fox" With his book on sexual con men finally completed, York Madison seeks a publisher to make his fortune. When the publisher turns out to be a woman, he is apprehensive knowing that the subject matter might prove to be distasteful to her. However, he is elated as she seems to show great interest in his work. He happily relates the contents of his book, which essentially explore sexual exploitation of women by men. The publisher throws herself at Mr. Madison right in her office. A wild and wet scene follows and the hope of success is not the only thing that is rising on York Madison. We won't tell what happens at the climax, but at least this can be said: Mr. Madison is back pounding the pavement in search of a publisher.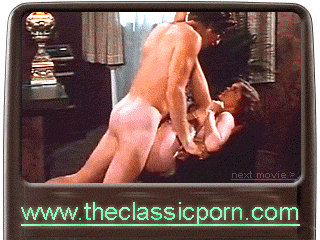 Raw, sexy, unexpected, and not retouched! This is the way real XXX stuff should be, and we don't mind giving you some. Get in and find a rich selection of classic 80s porn as DVD downloadables!