Serena Collection
Serena Collection
Year:
Studio: Alpha Blue Archives
Starring:
Length: 1 hrs. 59 mins.
Genre: Classic
One of the first superstars of porn, Serena shined in the 70's as the girl who would do it ALL: oral, anal, bondage, orgies, kink, submissive…the Swiss Army Knife of porn starlets. Doing John Holmes in one scene, two black guys in the next, then begging for Jamie Gillis' cock in the next. Here's two hours / 13 scenes of her best appearances in rare/out-of-print loops from Diverse, Joy of Erotica, OZ, and Pleasure Productions, plus clips from the features Bra Busters, Honey Throat, A Taste of Sugar, Captives, Take me Down, and Taxi Girls!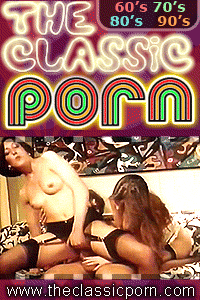 Currently, there are somewhere around 1,724 full-length DVDs, which means there are more than 6,896 scenes. These are movies like "Deep Throat" and "Candy Stripers." They used to be available in Windows Media format and later they could be streamed in Flash and downloaded as MP4s that offered mediocre to great-quality playback. Unfortunately, the MP4s are now gone, leaving you only with downloadable versions of the Flash streams, all of which are mediocre in quality.