Put It In Gere
Put It In Gere
Year:
Studio: Caballero
Starring: Ashlyn Gere , Bridgette Aime , Mercedes Lynn , T.T. Boy , Randy West , Gail Force
Length: 1 hrs. 24 mins.
Genre: Classic
…In Her Rear When a young man can't afford an exotic vacation, he goes to a memory-implant store to buy the memories of a day on the porno set. When he gets home, he confuses reality with the fake memories and confesses to his wife that he's really a famous sex star. The only problem is that he doesn't have any proof. Thinking that her crazy husband just got ripped off, she goes to the dream factory to straighten things out but is lured into experiencing a few sexual fantasies herself, sending husband and wife into a torrid whirlpool of erotic dreams and kinky sex play.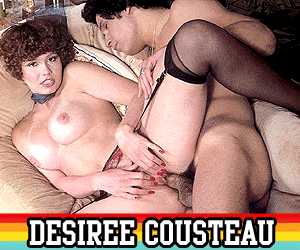 The site is missing a directory of pornstars and that??™s disappointing. Even if you know what the girl looks like you still have to look through every damn scene to find her. Thus, if you??™re looking for a specific pornstar you need to look for another site because this one does not get the job done. If you??™re just looking for quality 70s and 80s hardcore fucking then you shouldn??™t have any trouble finding your pleasure here. They have tons of movies featuring guys and gals from that era fucking lustily.