Only Game In Town?, The
Only Game In Town?, The
Year:
Studio: VCA
Starring: Jeanna Fine , Bionca , Madison , Carolyn Monroe , Tianna , Aja , Angela Summers , Brittany Morgan , Missy Warner , Peter North , Joey Silvera , Randy West , Mike Horner , Ron Jeremy , Cash Markman Writer , Isabelle Snow Producer , Isabelle Snow Director , Scotty Fox Director
Length: 1 hrs. 24 mins.
Genre: Classic, Couples
Football and sex. Those All-American pasttimes meet head-to-head in the uproariously erotic send up, The Only Game In Town?

Can the badly injured quarterback B.D. Cooper ever score again, either on the field or in the sack? Can the oversexed "Surfin' Angels" cheerleaders rouse him into recovery? And his teammates as well?

You'll find the answer to these and other important questions in ten relentlessly scorching scenes that will definitely split your uprights. And you don't even need season tickets.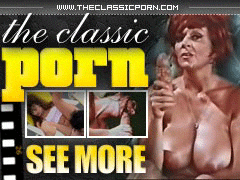 Classic porn doesn??™t exactly seem more innocent but the women seem more natural. There are very few girls with implants and facial surgeries seem less prevalent as well. It was a time when the industry attracted beautiful and slightly screwed up girls to come and fuck but they didn??™t insist on them getting huge implants. There was also less emphasis on super sloppy and drooling blowjobs, rough stuff like hair pulling and ass slapping and cumshots were less degrading. You might like all of that stuff but if that??™s the case then you??™re not destined to enjoy classic porn. Those of you that want to dial it back to a more innocent time of porn making (not quite innocent, but more innocent) then The Classic Porn should be a great site.