Mrs. Smith's Erotic Holiday
Bored with her humdrum sex life, a couple go on a carnal cruise on the high seas to put an erotic kick back in to their sinking libido. As the boat navigates the waves the sex mistress, whose job it is to titillate and amaze, navigates her way through every couples' stateroom and leaves a tidal wave of lust in her wake. During the seven-day cruise, each stateroom competes against each other for the most inventive sexual encounters. Pipe yourself aboard to a luxury of ocean scenery and a bounty of beauties and rock the boat, in and out of port!
Stars:
Also Starring:
Lei Quan | Becky Savage | Jennifer West | Ken Starbuck | Kevin James | Maria Tortuga | Tommy La Roc | Lawrence Rothchild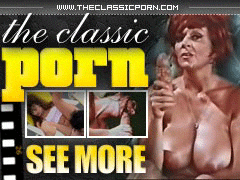 This is the way porn should be made! Intriguing, full of sex and nostalgic feel!