Lisa DeLeeuw Screws The Stars
Lisa DeLeeuw Screws The Stars
Year:
Studio: Caballero
Starring: Lisa De Leeuw , Bridgette Monet , Tara Aire , Herschel Savage , Mike Horner , John Leslie , Ron Jeremy , Paul Thomas , Jamie Gillis , Billy Dee , Kevin James (II)
Length: 1 hrs. 31 mins.
Genre: Classic
Watch the stars doing each other! Non-stop star studded action! A unique collection never assembled before. Every scene a hit, every scene a classic!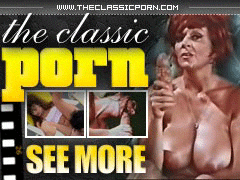 The Classis Porn is the site to be if you love high class hardcore action!