Kinky Couples
Kinky Couples
Year:
Studio: Caballero
Starring: Tammy Monroe , Sabrina Dawn , Lee Carrol , Susan Vegas , F. J. Lincoln , Steve Vega
Length: 1 hrs. 18 mins.
Genre: Classic
Nothing Is Too Bizarre For Them! You may never want to have average sex again…once you visit Jamie and Serena's home for Kinky Couples! Here you'll experience lust beyond your wildest imagination: teasing games of domination…rear-end spankings and anal awards…foot worshipping…sex toy hysteria and lesbian atrocities. it's everything you ever wanted to know about sex…but were afraid to try! Now's your chance to take it to the absolute limit!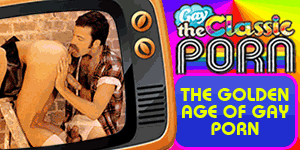 Enjoy the craziest scenes with bright porn stars screwed!