Kay Parker
Date of birth: 28 August 1944
Alternate Names: Jill Jackson , Kay Taylor Parker , Kay Taylor .
Bio: Porn Star Kay Parker is one of the few erotic actresses who can be counted on to bring a touch of class to any project she's involved with. A buxom British brunette with an air of elegance about her, Kay Parker was born in Birmingham, England on August 28, 1944. Kay Parker broke into adult films in 1977, making the most of her alluring smile and surprisingly lithe and trim — but oh-so-top-heavy — figure. Kay Parker starred in over 50 films before she retired from the business, usually playing roles in which she was the older woman seducing the young man of her choice. Kay Parker's acting talent and ability to conceal her fiery sexuality beneath a veneer of smooth-talking elegance made her perfect for such parts.
Perhaps Kay Parker's best known performance is in 'Taboo,' where she plays the mother who has an affair with her own son. Kay Parker is still regarded as one of the true class acts of erotica, and her every appearance can be counted on for sophistication coupled with incredibly intense sexual heat. She left the business in 1986, having proved that there was still a place in the business for mature and passionate beauties. At last report, she was working as a new age counselor, helping others to get in touch with their inner selves. Sort of ironic, after a career spent getting people in touch with their outer selves. . . An undisputed legend of the business, Kay Parker is a member of the XRCO and AVN Halls of Fame.
Kay Parker received the award in 1983 from the Adult Film Association of America for the movie 'Sweet Young Foxes'.

All films with Kay Parker here



Filmography:
1. Golden Age Of Porn: Kay Parker 2 N/A
2. Golden Age of Porn: Kay Parker N/A
3. Porn Star Legends – Kay Parker N/A
4. Tom Byron Screws The Stars N/A
5. Kay Parker: 4 Pack N/A
6. Kay Parker Collection N/A
7. Very Best Of Kay Parker N/A
8. Kay Parker Double Feature N/A
9. Dorothy Le May: 4 Pack N/A
10. Shauna Grant 4 Pack N/A
11. Kay Parker And Friends – 4 Pack N/A
12. Fuck Bush N/A
13. Kay Parker Collection # 2 N/A
14. Seka vs Kay Parker N/A
15. Kandi Barbour Collection N/A
16. Swedish Erotica 16 N/A
17. Big Tit Legend Classic Collection: Kay Parker # 2 N/A
18. Big Tit Legends Kay Parker N/A
19. Kay Parker's Sexy Play N/A
20. Seka Double Feature N/A
21. Health Spa (1978)
22. Lust at First Bite (1979)
23. Untamed (1979)
24. Intimate Lessons (1982) [ Facial ]
25. Memphis Cathouse Blues (1982) [ IR ]
26. Satisfactions (1982)
27. Private Teacher (1983)
28. Fantasy Follies (1983)
29. Erotic Radio WSEX (1983) [ Facial, BJOnly ]
30. Sweet Young Foxes (1983)
31. Sex Play (1984)
32. Too Hot To Touch (1984)
33. Meine Feuchte Schwester Ohne Sitte Und Anstand (1985) [ Facial ]
34. With Love Annette (1985) [ NonSex ]
35. Heisse Blutige (1985)
36. Wild Nights (1986)
37. Three Faces Of Angel (1986)
38. Good To The Last Drop (1986)
39. Only The Best Of Women With Women (1988)
40. The Bigger The Better (1988)
41. Only The Best # 3 (1990)
42. Taboo 9 (1991) [ NonSex ]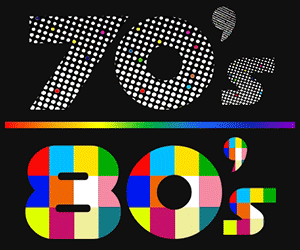 There are those who love TheClassicPorn due to nostalgia and others who love it because it features beautiful women with full bushes and insatiable appetites for sex, the likes of which cannot be seen in today's cookie-cutter porn. Whether you saw it the first time around or if it's brand new to you, this porn from the '70s, '80s and early '90s will satisfy you in ways you had not previously thought possible.