In Search Of The Golden Bone
In Search Of The Golden Bone
Year:
Studio: Caballero
Starring: Krista Lane , Careena Collins , Candy Evans , Liz Randall , Tom Byron , Herschel Savage , Peter North , Sasha Gabor
Length: 1 hrs. 27 mins.
Genre: Classic
An Inheritance At A Stiff Price… Louise (Careena Collins): The Millionaire's wife who's always ready for a raunchy ride with her well-endowed chauffer James (Peter North).

Mr. Lacy (Tome Byron): The businessman who feels at home in a 3-piece suit… as well as a pair of red pedal-pushers!

Rose (Candi Evens): The luscious secretary whose fingers aren't the only things that are sticky.

Babs (Krista Lane): The naughty niece whose locker room antics make her the favorite tight-end of the Pac-Ten.

Hershal Savage: The bad cousin who wants something and gets it with sexy Suzy the maid (Kimmy Jee).

Millionaire William Hugley's last will and testament inflames these characters in a frantic winner-take-all search for The Golden Bone – a solid gold, bejeweled replica of Hugley's love shaft. Someone's going to get rich when they discover its hidden location. But rest assured, you've got to be quick to catch this dick!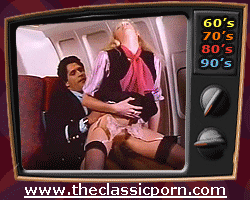 Do you remember names like Candy Samples, Ginger Lynn and John Holmes? Do you yearn for simpler times when porn had a storyline and pussy had hair? Do Linda Lovelace and Hypatia Lee do it for you in ways that the new gals of porn will never be able to? If so, then I think that you should check out TheClassicPorn. So far, they have something like 4,416 scenes of classic fucking that will bring you back to those crazy '80s. Many of the videos have great-quality playback, but you'll also get a lot of lower-quality ones, especially considering when some of this porn was produced. You also get something like 200 pic sets. Updates come daily on the site, so there are always new films to see.