Hot Dallas Nights
Nothing's quite as hot as those Hot Dallas Nights! People in this big, bawdy town get really hot when the sun goes down, and the Brewing family is no exception. Rock Brewing and his wife Miss Millie oversee their empire of fertilizer factories from their hilltop estate where anything goes, and when the torrid mid-afternoon sun turns into Hot Dallas Nights, everything goes. Join the adventures of the wealthy, wacky and over-sexed Brewing family as they leap from bed to bed in search of power, sex, sex and more sex.
Stars:
Also Starring:
Hillary Summers | Raven Turner | Tara Flynn | Turk Lyon
Director:
Tony Kendrick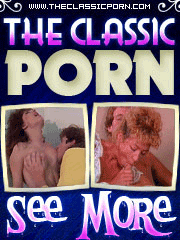 Erotica of the roaring 80s available in DVD quality!