Golden Age of Porn, The: Helga Sven
Golden Age of Porn, The: Helga Sven
Year:
Studio: Gentlemen
Starring: Helga Sven
Length: 1 hrs. 25 mins.
Genre: Classic
Achtung!! Helga is in the haus… and she's gonna suck your bratwurst and rock your strudel! This busty German was world famous! Enjoy!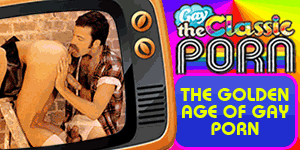 Judging by the recent updates section in the top-hand side of the page, they update damn-near daily, and sometimes even add digitally remastered reissues of older releases. In addition, they release trivia and star history, as well as updates and news relating to golden-age porn stars. You can tell this isn't just a money-making scheme for these guys, it's a labor of love.