French Shampoo
French Shampoo
Year:
Studio: Video X Pix
Starring: Annie Sprinkle , Kim Pope , Darby Lloyd Rains , Helen Madigan , Bobby Astyr , Mark Stevens , Philip Drexler Jr. Director
Length:
Genre: Classic
From the filmakers of the memorable "Oriental Blue", comes a hilarious and totally different kind of sex comedy. The story calls for beautifying Yolanda, the ugly niece of a wealthy Arab Sheik played by Bobby Astyr, in order to marry her off to another sheik. This challenging assignment falls on delicious Diana (Kim Pope) who runs a Fifth Avenue beauty salon. The sheik will give her 1 million dollars if she can make his daughter "marriageable". Diana brings together the world's foremost beauty experts in a furious ad dazzling exhibition of sex, that will leave you breathless. At the salon, Mr. Marco (Marc Stevens) has the sure cure, his "cock" will make any woman beautiful and his price is right. He has intense and hot action with all the women in the salon, including lesbian Francesca (Darby Lloyd Rains). By the time he is finished, Yolanda is drop dead gorgeous. This is a fun, sexual romp from the Golden Age!!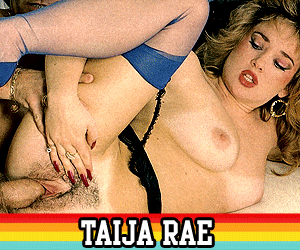 On the tour they invite you to check out sexy pictures from those porn movies. They take three screen captures from each scene and you??™re welcome to flip through them all to see what turns you on the most. A great deal of the porn is from the 1980s ??" that seems to be what they had easy access to ??" but they throw in some ???70s stuff as well for good measure. It??™s all surprisingly hot and it??™s fun to go back in time and see what things were like before the modern era of internet porn took over.