Fixation
Fixation
Year:
Studio: Wicked Pictures
Starring: Chloe , Shelbee Myne , Johnni Black , Heaven Leigh , Toni James , Vixxxen , Tony Tedeschi , Vince Vouyer , Kyle Stone , Jonathan Morgan , Jim Enright Director
Length: 1 hrs. 15 mins.
Genre: Classic
Dorian (Vixxen) becomes obsessed by visions of disturbing sexual activity. From fornicating mannequins that come to life in a shop window, to a raunchy coupling at the psychiatrist's. All these 'outbursts' appear to be strictly in her mind… Or are they? Maybe a blistering girl/girl romp, a threeway…or even two scorching anal scenes, will help change her mind! Somebody has to get to the bottom of this strange case. Maybe the good Doctor Frahn has something nasty in mind.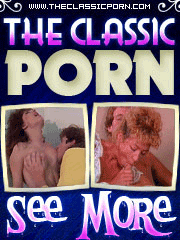 The Classic Porn is, dare I say it, a classic retro porn site. This really has been superbly put together – and when this network is required to bring together this type of non-exclusive video site, it really does manage to do it far better than it does for any of its other sites.