Exstasy
Exstasy
Year:
Studio: MAD Media
Starring: Tyffany Million , Sarah Jane Hamilton , Christina Angel , Kelly Nichols , Shonna Lynn , Breanna Maloy , Winter Lane , Tom Byron , Dave Hardman , Dick Nasty , Mike Horner , Steve Drake , Frank Towers , Gerry Pike , Will Jarvis
Length:
Genre: Classic
She Plays a Dangerous Game… This is a story of two women, Marisa and Erica and the wild nights of San Francisco. Once close friends, Marrisa makes a desperate but unsuccessful break for a "normal life" through marriage to a wealthy businessman. Her reckless quest for excitement brings trouble, and she helplessly turns to wanton Erica for help.

Surrendering to Erica's lusty encouragement and her own dark desires, Marissa plays the dangerous game of living a double life. By day she's a proper wife, while at night she steals off to the outrageously kinky "Club Exstasy" where she can give free rein to her primal desires…

Meanwhile Rudy, her husband's employee and a snake in a Brooks Brothers suit, discovers her secret and sets out to destroy her marriage and steal her for himself. If only for a night…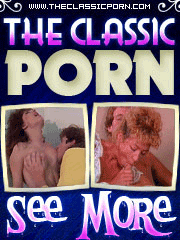 Erotica of the roaring 80s available in DVD quality!