Erotic Adventures of Johnny Soiree, The
Erotic Adventures of Johnny Soiree, The
Year:
Studio: LBO
Starring: Vivian , Kimberly Kummings , Sharon Bell , Lauren Bates , Hank Rose
Length: 1 hrs. 25 mins.
Genre: Classic
In the old days there was Casanova. Now in the 90's there's Johnny Soiree. Johnny roams around with his camcorder to super markets, parks, beaches and office buildings talking to and taking pictures of all the pretty girls. It's amazing how Johnny talks them into taking off their clothes, whether its single girls or attractive couples. Watch this video and learn the techniques of Johnny Soire.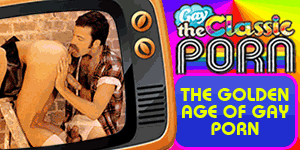 With updates two or three times a week, and with tons of movies from the golden age of porn, The Classic Porn does a great job of satisfying your classic smut cravings. It's too bad they limit the downloadable format to FLV, but once you get past that, it's a collection you don't want to miss.