Don't Get Them Wet
This sci-fi sex fantasy stars Viper as Beta, a sex doll given as a gift who comes to life and then starts multiplying when she gets wet. From her luscious form spring Delta and Gamma, two more sex-starved dollies with an appetite for the odd and unusual. Viper is at her wild eyed best here as the doll no boy would mind playing with.
Stars:
Domino
Mike Horner
Also Starring:
Breezy Lane | Jerry Butler | Jonathan Lee | Paula Winters | Viper | William Margold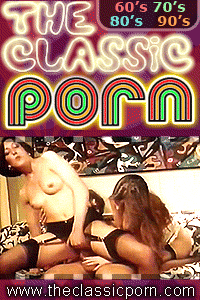 Natural classic-looking hotties get off in rare DVD movies!