Desperately Seeking Suzie
Desperately Seeking Suzie
Year:
Studio: Caballero
Starring: Cara Lott , Jessica Wylde , Heather Wayne , Lisa Fox , Lana Burner , Steve Drake , Billy Dee , Dan T. Mann
Length: 1 hrs. 14 mins.
Genre: Classic
Bud plays host to one of the wildest games of musical beds ever. Cindy, the cosmetics salesgirl puts her lip gloss on Barbara, Bud's ex-wife who is on the outs with Freddy, her current boyfriend. Freddy meanwhile has a close encounter with Lissa, a professional girl from Claudia's outcall service that Bud had previously ordered.

Meanwhile, Cindy's sister Suzie and her boyfriend Jack arrive and get involved in a little hot tub scene. Bud's girlfriend Nancy, having decided not to leave town for the weekend, arrives at the house and finds everyone in the act. She runs into Freddy's ex, Donna, and they decide to call their friend Big Mac to have him bring over his whopper. Bud, having had his fill with madness, decides to get back together with his wife Barbara and put things in the proper place.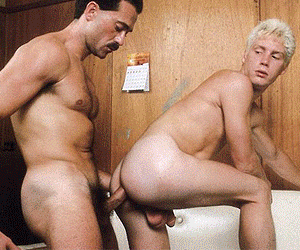 Dear Member! Thank you for joining the site! We hope that you enjoy every minute spent at our site which was made with respect and care to your secret dreams and desires! Don't forget to check up for updates!