Delusions
Delusions
Year: 1986
Studio: Magnus
Starring: Melanie Scott , Rose Marie , Mona Page , Jeanna Martel , Marc Wallice
Length: 1 hrs. 26 mins.
Genre: Classic
Somewhere in Beverly Hills stands the Sands Estates. Mr. Sands is one of the most powerful brokers who can make or break a career.
The most beautiful Hollywood hopefulls will do anything to begranted an interview. There is however just one catch – you must spend the night. Delusions has a bizarre, sometimes kinky look and is about what it takes to make it in Hollywood.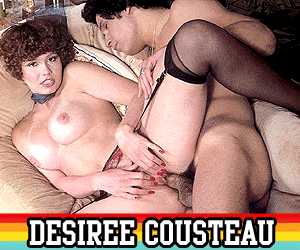 The site is missing a directory of pornstars and that??™s disappointing. Even if you know what the girl looks like you still have to look through every damn scene to find her. Thus, if you??™re looking for a specific pornstar you need to look for another site because this one does not get the job done. If you??™re just looking for quality 70s and 80s hardcore fucking then you shouldn??™t have any trouble finding your pleasure here. They have tons of movies featuring guys and gals from that era fucking lustily.