Danielle Triple Feature
Danielle Triple Feature
Year:
Studio: Alpha Blue Archives
Starring: Jeannie Pepper , Lisa De Leeuw , Mai Lin , Maria Tortuga , Nicole Black , Herschel Savage , Ron Jeremy , Jack Hammer , George Payne
Length:
Genre: Classic
Inspirations- Sexy blonde Danielle has plenty of hot fuck scenes in this all star early 80's film production!
Karate Girls- The ultimate 80's cheese ball porn features hot fucking along with a cheesy synth soundtrack, ninjas, karate training sequences and crappy video effects!
Rambone: The First Time- Pure 80's gold! A Rambo pornody that delivers all the hot sex and hilarious cheese you'd expect!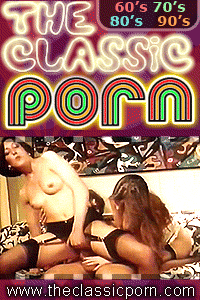 Don't hide away! Look inside the Classic Porn action instead to enjoy the spiciest fuck!