Constant Craving
Constant Craving
Year:
Studio: Caballero
Starring: Rebecca Bardoux , Brittany O'Connell , Melanie Moore , Joey Silvera , Randy West , Chuck Martino
Length:
Genre: Classic
Sweet-tasting chocolates. Warm, soothing whiskey. Hot, burning sex. Robin needs to have it all, all the time. Her cravings are driving her insane. Titillating touches. Sensuous tongues. Lesbian marathons. Nothing can kill her desires. She gets down and dirty with Keith. Then turns her lustful hunger on Stacy. But she needs more. She wants more. She has to have more. And the more sex she has…the more sex she craves.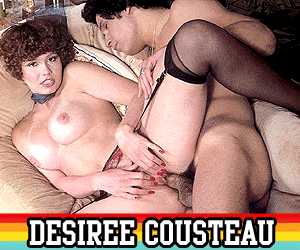 DVD quality, full length and sound. You won't find these rare items in stores!