Classic Stags #139: 1914 – 1940's
Classic vintage stag films, American and European porno loops, arcade nude, and strippers. Blue Vanities presents the greatest and hottest films from the 1920's to the 1980's. An exciting nostalgia trip. The pioneer stag filmmakers of the 20th century were the French, and this tape provides a generous sampling of that artistic and creative outpouring, from the 1st World War to the beginning of the great Depression. The French "Dirty Movie" in its most ingenious and erotic period, spawned the wit sophistication and humor which characterized the Stag Film. Followed by five American Classics from the 1920's to 1940's.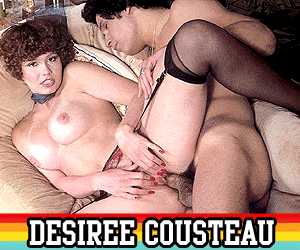 One of my favorites was the old 'Ruick Quick, Private Dick' adventure serial. A highlight of the scenes I checked out had to be R Bolla aptly cast as a depraved and sex starved detective. The scene kicks off with him interviewing a number of "suspects," call girls who were unlucky enough to be picked up close by the scene of a murder. As it turns out, there's only one way for them to prove their innocence. You guessed it. Doing the nasty with a certain private ??" ahem ??" dick. The scene is well shot, sliding almost seamlessly from dialogue to action, and features a stellar supporting cast.