Candy Stripers
Candy Stripers
Year:
Studio: Arrow Productions
Starring: Sharon Thorpe , Amber Hunt , Paul Thomas , Richard Pacheco , Bob Chinn Director
Length:
Genre: Nurses & Doctors, Classic
Special All Time Classic Edition Deep-probing doctors & nasty nurses service patients and staff in this all-time adult classic starring Amber Hunt, Sharon Thorpe, Paul Thomas, Richard Pacheco and more! Directed by Bob Chinn – Candy Stripers combines stellar production with riveting raunch – featuring the industry's newest nubile talents. A certifiable gem! One of the all-time erotic masterpieces.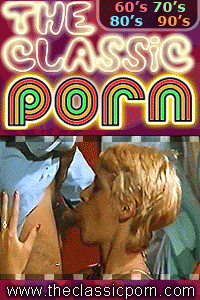 Rare classic smut that takes you back to the exciting 80s!