Breathless
Breathless
Year:
Studio: LBO
Starring: Johnni Black , Tina Tyler , Montana Gunn , Lauren Montgomery , Tony Tedeschi , Herschel Savage , Tyce Bune , Paul Cox , Greg Steel Director
Length:
Genre: Classic
She'll take your breath away… forever. A chance encounter with a mysterious femme fatal has enticed Steven Goldstein into a carnal web of deception and desire. As he uncovers a scheme his boss's wife is part of, the thrilling sex affairs he discovers are now being played out with a dangerous prospect of exposure. This last man standing will have a chance to survive, as this seductress will knock them off their feet and out of control, and might leave you just as …… Breathless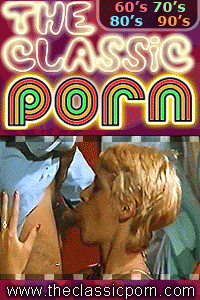 They tempt with their luscious bodies and beautiful faces, they astonish with their wicked desires, their strong orgasms with rich squirting remind you about an earthquake! Their passion overwhelms you and draws on The Classic Porn!