Bad Penny
Bad Penny
Year:
Studio: Video X Pix
Starring: Samantha Fox , Molly Malone , Don Peterson
Length: 1 hrs. 19 mins.
Genre: Classic
Call It… Heads or Tails! An hysterical hard-core farce about a niece who inherits her dead uncle's money, but has to find it before collecting. Standing in Penny's way is her wicked, vile aunt who would inherit everything if something were to happen to Penny. The evil aunt hatches many plots to kill Penny off, but they all fail… hilariously. Penny's search for her fortune takes her into a maze of erotic adventures that create a sexual heat that will surely entertain you. Bad Penny is Samantha Fox's finest film ever and you will surely enjoy this funny and fast-paced comedy-adventure.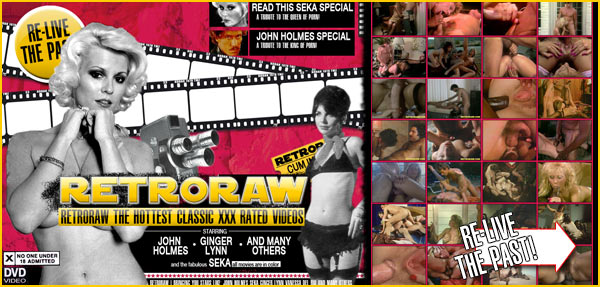 If you want to bring back old memories or if you just want to see some well made porn flicks or porn stars of the past, then Retro Raw delivers some excellent quality re-mastered films from yesteryear. The price is relatively inexpensive, but you don't get any photos or bonuses with your membership.