Bad Habits
Bad Habits
Year:
Studio: VCA
Starring: Deidre Holland , Tiffany Mynx , Dyanna Lauren , Deborah Wells , Sasha Strange , Angel Ash , Mark Davis , Randy Spears , Tom Byron , Rick Masters , T.T. Boy , Jon Dough , Joey Silvera , Michael J. Cox , Blake Palmer , Christian Dowd , Martin Brimmer Writer , Kathleen Lucas Producer , John Leslie Director
Length: 1 hrs. 46 mins.
Genre: Revenge, Classic
Some Habits Are Easy To Break. Some Aren't! Deidre Holland is a novelist. A rich novelist. When her imagination gets the better of her, she seeks help for her sexual compulsions from a famous psychotherapist. Past-life therapy takes Deidre back to more than one erotic encounter of a lifetime. But is the Doc for real, or are his methods–and motives–unsound? And will the fantasies she is imagining become reality? A sophisticated erotic thriller from award-winning director John Leslie.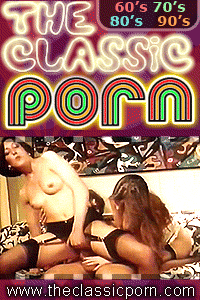 Currently, there are somewhere around 1,724 full-length DVDs, which means there are more than 6,896 scenes. These are movies like "Deep Throat" and "Candy Stripers." They used to be available in Windows Media format and later they could be streamed in Flash and downloaded as MP4s that offered mediocre to great-quality playback. Unfortunately, the MP4s are now gone, leaving you only with downloadable versions of the Flash streams, all of which are mediocre in quality.