Bad Girls #4 (VCX)
Filmed on location in 35mm. Featuring original music, with plenty of gorgeous girls and handsome men. BAD GIRLS #4 is the sizzling sex comedy of the year. The movie mixes red hot sex and heavy laughs in a tale of three passionate young ladies who leave Kansas to find fame and fortune. It's the story of a modern day Casanova and his quest to establish a world record for loving women and win a $150,000 prize. BAD GIRLS #4 features one of the largest, star-studded casts ever to appear in an adult movie and the wildest wedding ever filmed. This feature is truly an adult film classic!
Stars:
Cara Lott
Jamie Gillis
Kitten Natividad
Ron Jeremy
Also Starring:
Christina Ross | Gloria Leonard | Greg Nett | Holly Christian | Jerry Butler | Laurie Smith | Lorelei Rand | Luana Chase | Monique Gabriel | Rachel Ashley | Richard Pacheco | Shauna Grant | Tina Marie | Tina Ross
Director:
David I. Frazer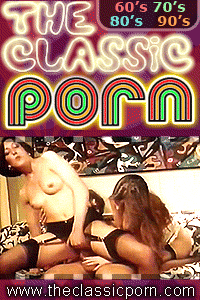 Currently, there are somewhere around 1,724 full-length DVDs, which means there are more than 6,896 scenes. These are movies like "Deep Throat" and "Candy Stripers." They used to be available in Windows Media format and later they could be streamed in Flash and downloaded as MP4s that offered mediocre to great-quality playback. Unfortunately, the MP4s are now gone, leaving you only with downloadable versions of the Flash streams, all of which are mediocre in quality.