Angel West
Date of birth: 20 November 1966
Alternate Names: Equinette , Donna Joyce , Debbie Merritt , Debbie Thomas .
Bio: Porn Star Angel West, born November 20, 1966, was a simple heavenly young thing who sizzled her way through the sex film industry for a few brief years in the mid-80's. Angel West was a drop-dead gorgeous little strumpet with large, liquid eyes, a winning smile and the waif-like body of a teenager. Her strawberry blonde hair framed one of the cutest faces ever in erotica, a face that seemed entirely too innocent for the sexual paces she was putting it through. From her first film , Angel West proved to be one of the best oral sexers the business had ever seen.
Angel West's marvelously sensual and energetic sexing combined with her quite youthful good looks to land her lots of roles as young girls coming of age. Some of her best work can be found in 1985's 'Confessions of a Candy Striper,' where Angel West teaches a medical staff to cure their patients with her orally based 'orgasmic healing' techniques. Angel West's turn as a ghostly virgin in 'Age Of Consent' is nothing short of spectacular, as is her portrayal of a bitchy young summer camper in 'Gettin' Ready.' Angel West left the industry in 1988 after shooting just over 30 features. Her final performance in 'Cummin' Together' was a fittingly blistering finale to a career that was never less than amazingly erotic. One of the prettiest young starlets of the 80's, Angel West won a place in the hearts of porn fans everywhere with her sweet-faced, nasty-tinged performances.

All films with Angel West here



Filmography:
1. Liebe von Madchen (1984)
2. Talk Dirty to Me 3 (1984)
3. Confessions of a Candystriper (1984)
4. Hot Tails (1984)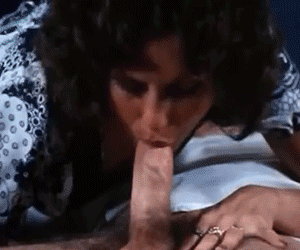 What can make every classic porn fan happy? Our grand collection of vintage sex movies. We gathered best 70s and 80s porn scenes here on the site. Those wild fucks won't leave you unsatisfied